L'Iwan Moroccan Restaurant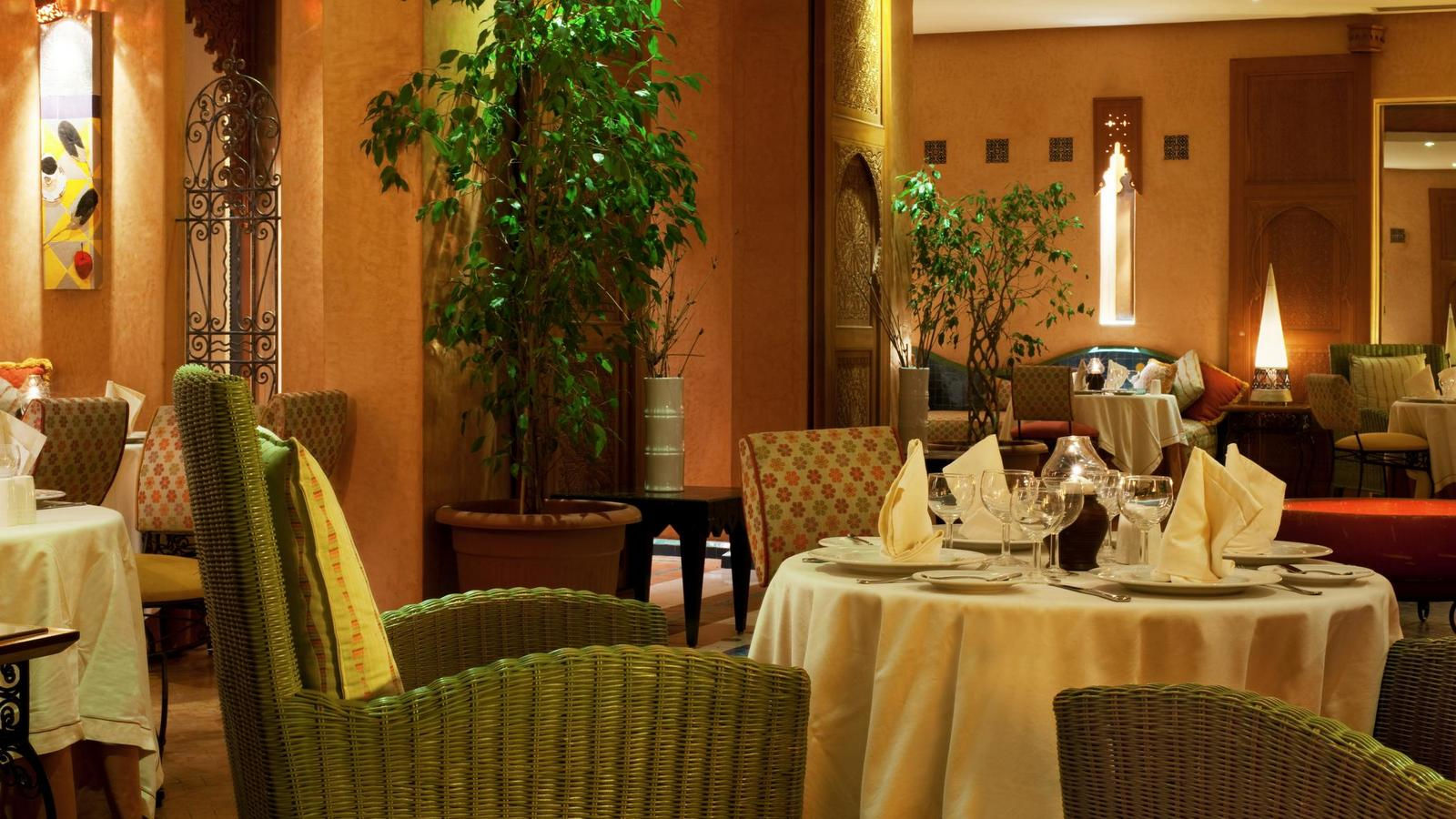 L'Iwan is open from 19:00 PM to 10:30 PM.
Our Chefs a feast for you in the loving family tradition. We serve a variety of delightful soups, salads, and hearty entrees, and then finish off your meal with a soothing cup of sweet green mint tea and delicate Moroccan pastries.
Moroccan Starters
- Traditional moroccan soup
-Light vegetable soup, fez style,
-Assorted of filled rolls, chicken, minced meat or prawns
-Chiken pastilla with almonds
-Sea food pastilla
Meat
-Roasted chicken tagine, lemon&olives
-Beef tagine with prunes
-Lamb tagine with vegetables
-Minced meat ball stew with eggs
-Chicken stew with onions and almonds
-Veal knuckle stew with pickled lemon
Couscous
-Lamb or beef couscous with seven vegetables
-Chicken couscous with sweet onions and raisins
-Vegetarian couscous
Fishs
-Fish tagine with vegetables, Fez style
-King prawns and monkfish tagine
-Spicy chicken brochettes with coriander
-Lamb brochettes with marrakesh spices
-Minced beef brochettes with cumin
-Beef brochettes with Atlas herbs
Dessert
-Assortment of Moroccan pastries
-Fresh fruit salad flavoured with orange blossom
-Pastilla with almonds and cream
-Moroccan pancake with honey
-Fresh fruit basket