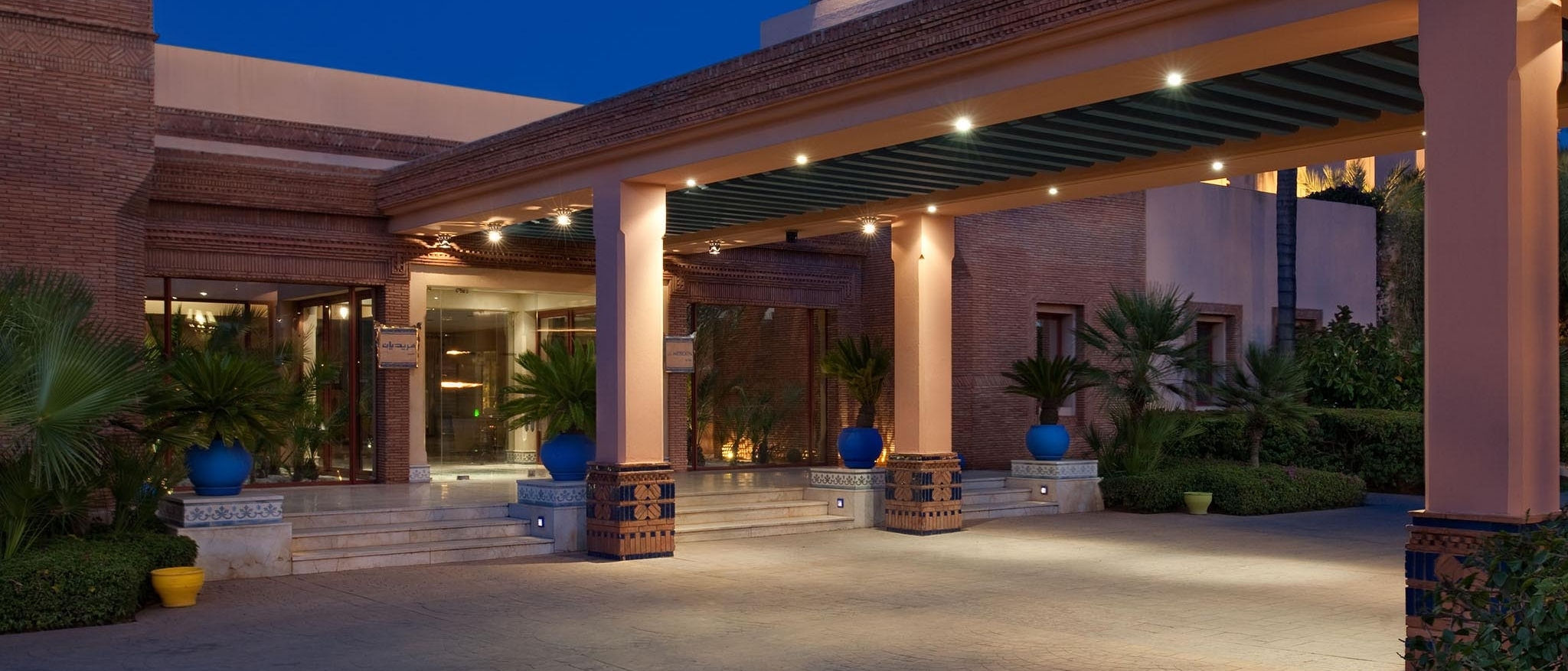 El Menzeh vous accueil de19h00 à 23H00. Ce restaurant méditéranéen vous offre la possiilité de déguster de savoureux plats face à notre jardin Andalous.
International Starters:
- Assortment of green salads with chicory, anchovy sauce, croutons with blend black olives, Vinegar dressing with nuts oil
-Smoked salmon on rosette with potatoes pancake, sour cream
-Seafood risotto
-Parfait of "foie gras" with figs, Roasted pear in red wine.
Soups:
-Vegetables cream soup with flavoured mushrooms.
-Royal bisque with crispy prawns
Meat:
-Center cut and lam chops in herbs crust, juice flavoured with thyme
-Grilled sirloin steak, old style mustard sauce
-Veal chop, bordeaux style sauce
-Beef filet with sliced foie gras
Poulry:
-Fried thin slices of chicken with pinneapple, Sweet sour sauce
-Breaded chicken breast with almonds stuffed with mushrooms and cheese fondue
-Roasted duck confit flavoured with five spices and honey
Fish
-Sole fillet with herbs, spinach risotto
-Steamed John Dory flavoured with ginger
-Fried king prawns à la Provençale, rice with sweet peppers
-Slice of pan-fried sea bass, spinach and Caramelized leek in balsamic vinegar
Dessert
-Pineapple Carpaccio with litchis and citrus fruits
-Gratinated exotic fruits with orange Sabayon
-Half-cooked chocolate cake, pistachio ice cream
-Caramel Crunch with walnuts
-Chocolate caraque, roasted peach and ganache flavoured with basil
-Orange pancake flambé in grand Marnier